I'm surprised that it's been so long since I've posted an update - it has certainly been a busy year!  In November 2015 I performed in the role of "Geminae" (with "twin" Maddy Prentice) in the OHMPAA Production of "A Funny Thing Happened on the Way to the Forum," directed by Kenn Sawyer. In December I performed in the three-show OHMPAA holiday production, "A Christmas Cabaret," directed by Kelsey Franklin with a talented group of vocalists and a wonderful set of music.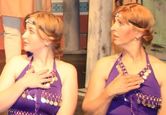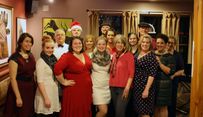 In April 2016 I performed in a dream role as Glinda the Good Witch in the Oxford Hills Community Broadway Musical production of "The Wizard of Oz," directed by Andrew Scott Turner.  It was a lovely experience with an amazing cast, crew and orchestra.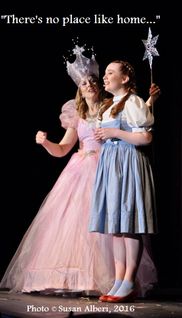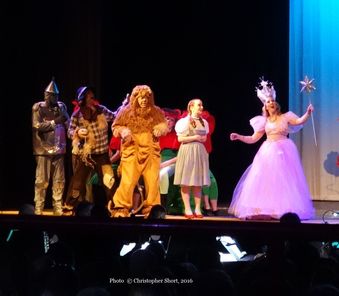 In June 2016 I performed as Professor Willard and Mrs. Carter in OHMPAA's "Our Town," directed by Tom Littlefield.  I enjoyed being in this classic production with my daughter, Allie.  In August 2016 I performed in the OHMPAA One Acts Weekend in "Senior Housing" directed by Jackie McDonald and as Madge Geisel in "The Game's Afoot," directed by Corrine Turner.  It was great fun and the audiences were delightful!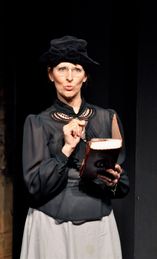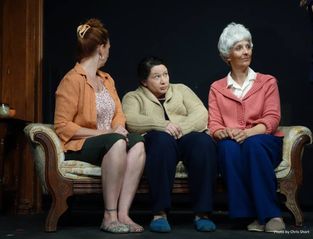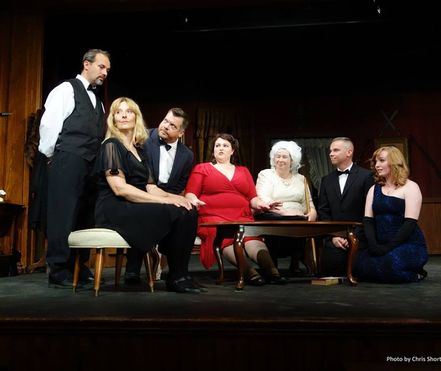 I also did two original music performances in July in Maine at the Norway Arts Festival and Hamlin Memorial Library's Founders Day in Paris.  I'm back to work on writing and recording and plan to have a new project or two to announce over the winter.  Thanks for tuning in and for your support. 
Blessings and best wishes,
Kristen