Oxford Hills Music & Performing Arts Association (OHMPAA) just finished up a great run of  the musical "Into the Woods" directed by Andrew Scott Turner.  The show ran November 10-20.  We had a amazing cast and crew and performed eight sold out shows to enchanted audiences.  I enjoyed performing as Cinderella's Mother and the voice of the Lady Giant.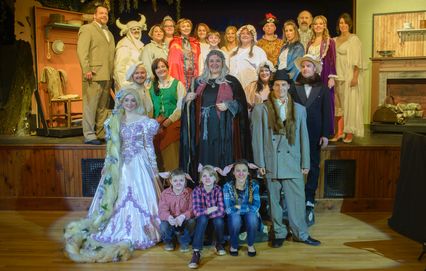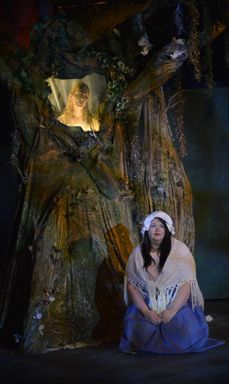 The cast of OHMPAA's "Into the Woods," that ran November 10-20, 2016, in Oxford Hills, Maine.               Kristen as Cinderella's Mother with Melissa Sproul as Cinderella in OHMPAA's "Into the Woods," 2016.
I am also performing as a shepherdess in the OHMPAA musical "Amahl and the Night Visitors," which will be performed at four churches in Oxford Hills, Maine, December 8-11.  My daughter is performing as Amahl and has been doing a stellar job at rehearsals!  We are enjoying our fourth show performing together. 
My winter plans involve a return to songwriting, recording and producing music, and working on several writing projects that I'm looking forward to diving back into.  Wishing you a joyous holiday season and a Merry Christmas, and thank you for your interest and support!
Best wishes,
Kristen